Mail - How to change / delete email signature
When you send an email from your iPhone, a "Sent from my iPhone" signature will be automatically added to the bottom of your message. Now so many people have iPhones and therefore most people know what the signature really means, so it seems like you are allowed to send a simple message if the signature is included.

While "Sent from my iPhone" is quite useful, it is of course possible to edit the signature and even set it not to appear on any messages. You can also create different signatures on a per email account basis.
Open [Signature]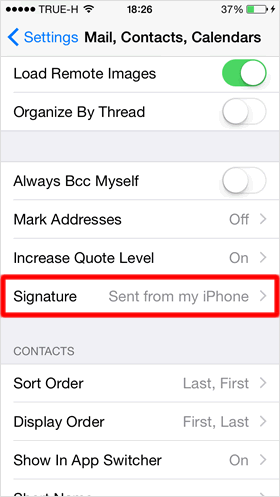 On the Home screen, tap [Settings] > [Mail, Contacts, Calendars] > [Signature].
Change signature
■ All Accounts
Tap on [All Accounts] to place a check mark on it, and then enter your new signature in the text field under the choices. The signature will be applied to all of your email accounts in the Mail app.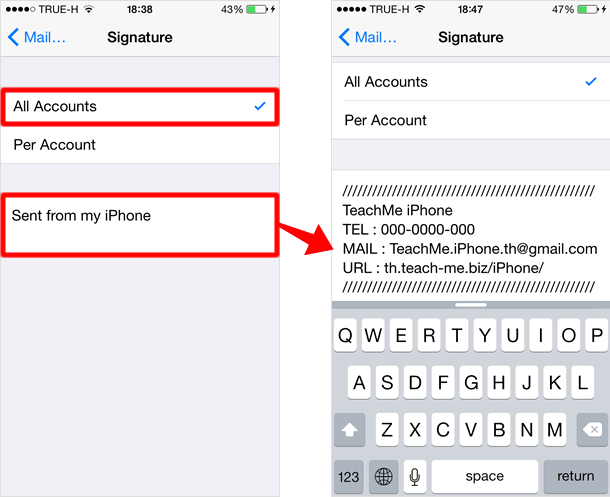 ■ Per Account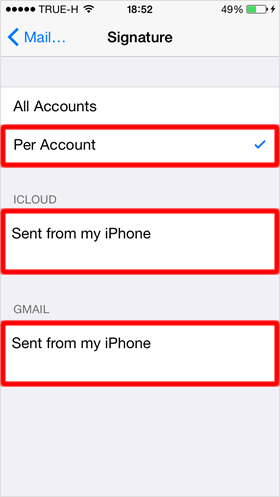 When you place a check mark on [Per Account], you can create different signatures for each email account in the Mail app.
Delete signature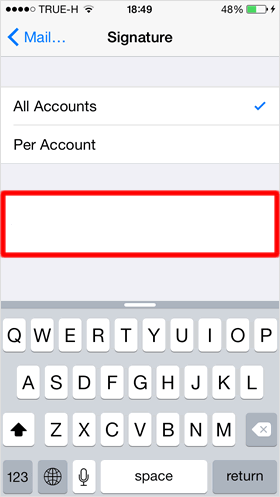 If you don't want your signature to automatically appear on an email message, leave the signature field blank.
Once you have entered your signature, your setup is complete, with no need for tapping a button such as "Done" or "Save".
Let's check!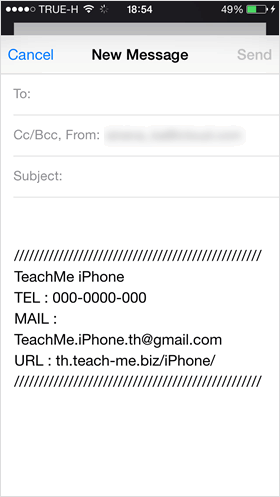 Open the Mail app, and go to a new message or reply to an existing message.

You can now see the signature, which you have just set up, included in the message.
Built-in Apps