New iPhone 6s feature - Quick Actions
Quick Actions are application shortcuts that let you quickly access the menu of the app. They can be used in simple ways: Press hard on an app icon on the Home screen to bring up a list of shortcuts. Then, just tap your desired item. Or after displaying the shortcuts, without lifting your finger off the screen, move it to the desired item and release it to select the function.

Quick Actions can streamline and speed up the process of calling up a function, which required more steps to access it in the past.
Quick Actions
Not all built-in apps on the iPhone are supported by Quick Actions. Also, even though you hold your finger down on a supported app, if the app has no shortcut data to display, you will see nothing appear on the screen.
Messages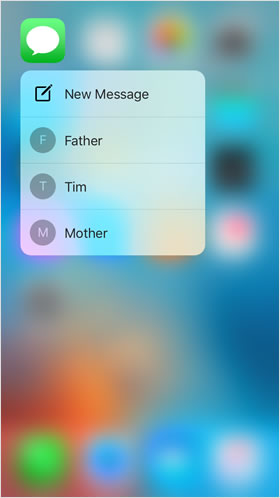 ・New Message
・3 most recent message threads
Calendar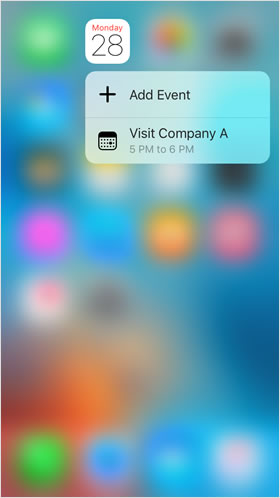 ・Add Event
・1 new schedule for today
Photos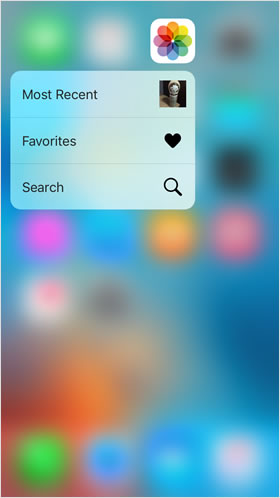 ・Most Recent
・Favorites
・Search
Camera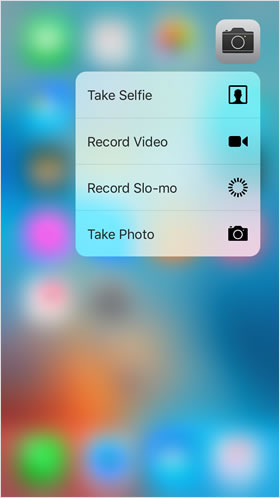 ・Take Selfie
・Record Video
・Record Slo-mo
・Take Photo
Clock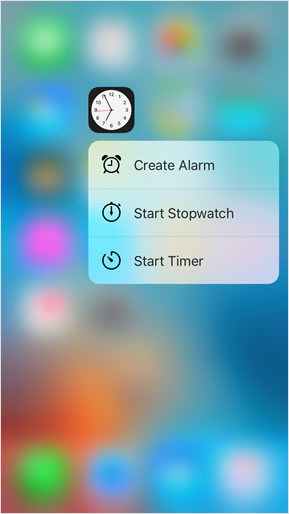 ・Create Alarm
・Start Stopwatch
・Start Timer

Maps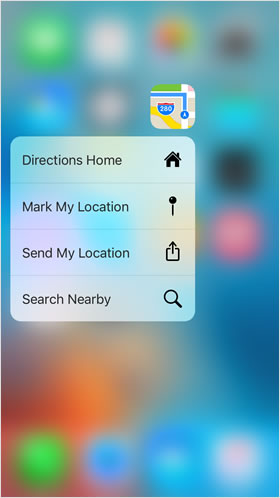 ・Directions Home
・Mark My Location
・Send My Location
・Search Nearby
Notes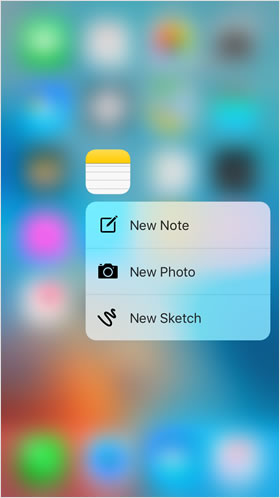 ・New Note
・New Photo
・New Sketch

Reminders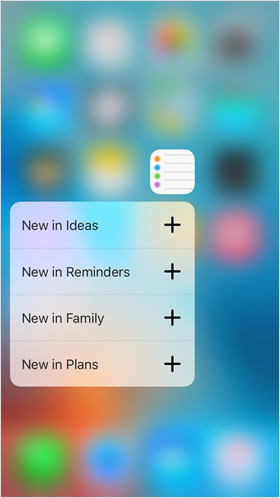 ・Add a new reminder to any of the 4 existing lists
* If there is only the default Reminders list, a new reminder will be created in that list.
iBooks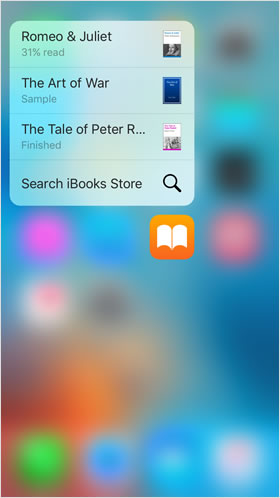 ・3 most recently opened books
・Search iBooks Store


Phone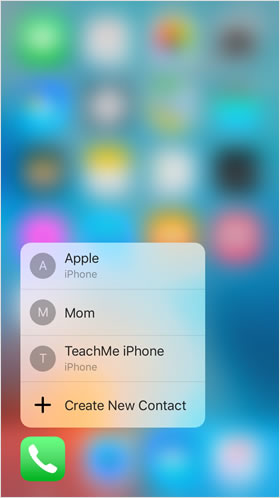 ・3 contacts marked as "Favorites"
* If you do not have anybody added to "Favorites", then 3 contacts that you have recently called will appear on the menu.


Safari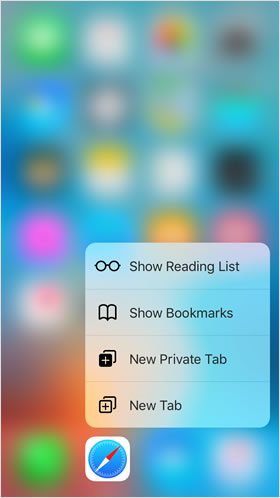 ・Show Reading List
・Show Bookmarks
・New Private Tab
・New Tab
Mail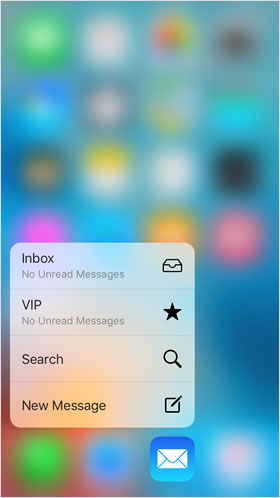 ・Inbox
・VIP
・Search
・New Message
Music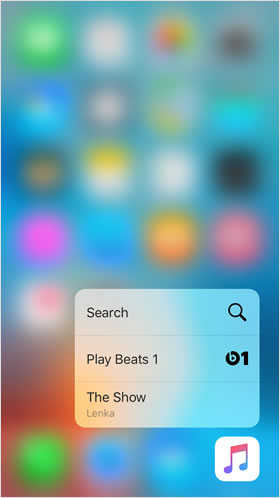 ・Search
・Play Beats 1
・Last played song
Other supported apps
・iTunes Store
・App Store
・Face Time
・Podcast
・Game Center
・Find friends
・Voice memos
・Videos
・Wallet
・Contacts
Third-party apps
There are many third-party apps that can work with Quick Actions including LINE, Skype, Facebook, Twitter, Dropbox, Instagram and Evernote.
iPhone 6s