How to define word and download dictionary
The iPhone has built-in dictionaries, where you can look up your new words in email message or on webpage on the fly. iOS 7 or later allows you to download multiple dictionaries.
Select word to be looked up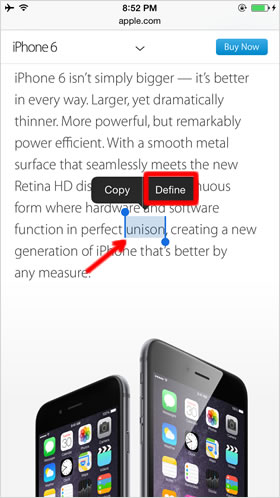 Tap to select a word that you would like to define, and hold it down. Then, you should see th "Define" option appear, and tap it.
Tap "Manage"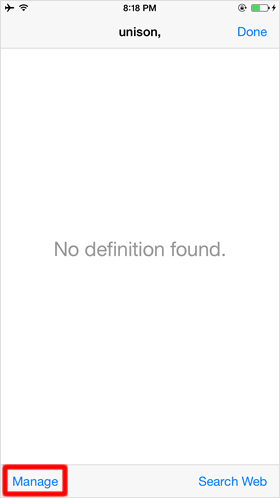 Tap "Manage" at the bottom left of the screen.
Download dictionary
Tap the "cloud icon" to download a dictionary you need. When the download is complete, go back to the screen that is showing the word you want to look up.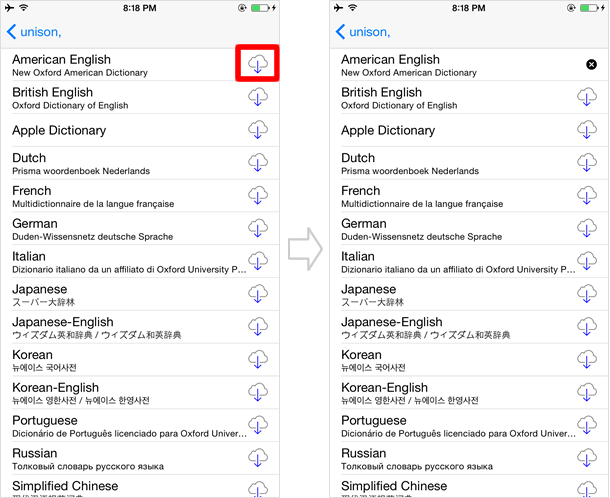 Call up dictionary
As you did earlier, select the word and tap on "Define" to call up the dictionary.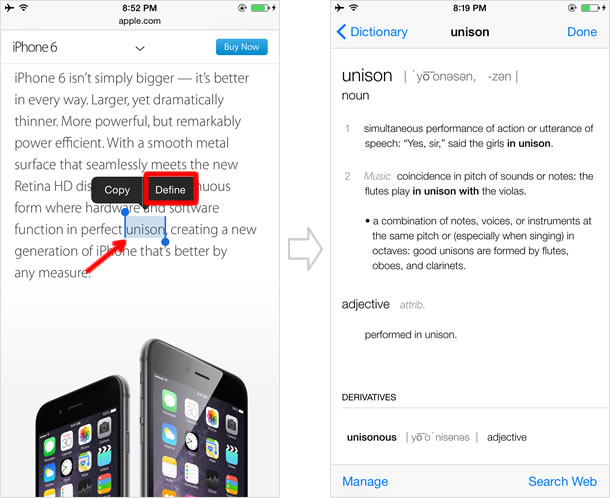 Features