Control Center
Control Center gives you one-tap access to several settings and apps such as turning Wi-Fi and flashlight on/off, adjusting brightness, Camera, Calculator, Clock, etc. It is very easy to open it - just swipe up from the bottom of your iPhone screen. In addition, you can access it in any apps with only a swipe-up gesture.
Open Control Center
To access "Control Center", simply swipe up from the bottom of the screen. You can summon the feature from anywhere on your iPhone, even from the Lock screen or any app screen.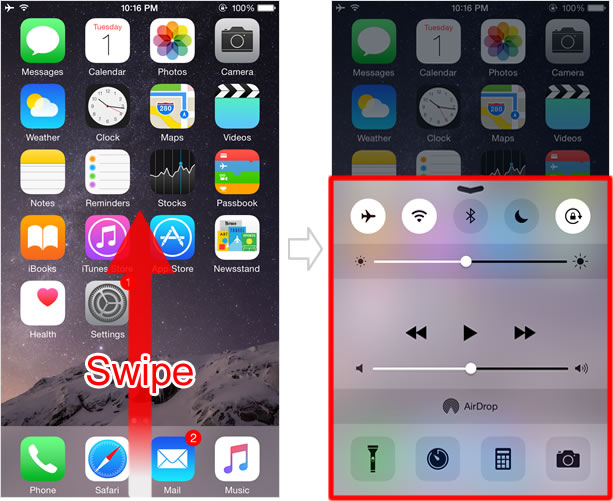 Swipe up in landscape mode
When you hold your phone in landscape mode, Control Center is accessible by swiping upward from the bottom of the screen.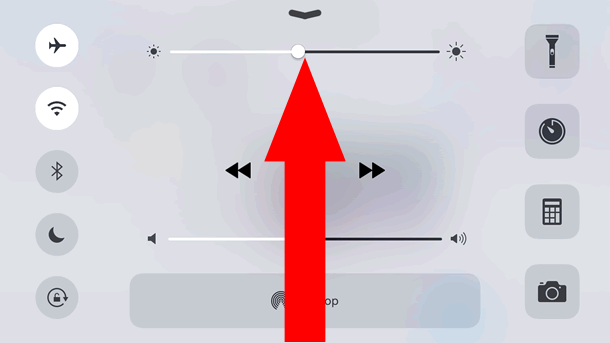 Functions in Control Center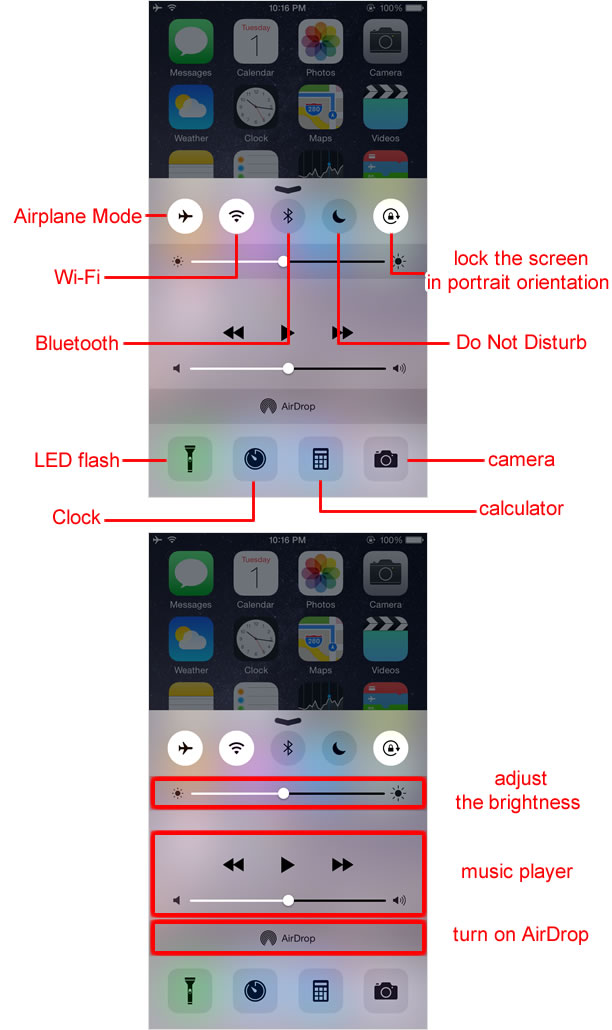 If you have AirPlay-capable devices such as Apple TV nearby, you will see the "AirPlay" icon next to the "AirDrop" icon in Control Center.
Does it come up/down accidentally?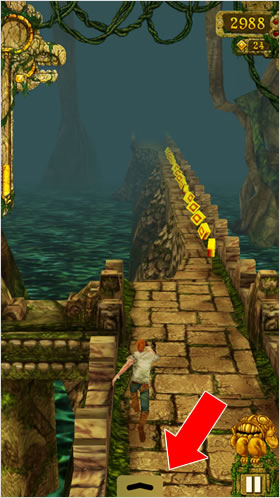 In earlier versions of iOS, when you were playing an online multiplayer game or whatever you were doing, vertically swiping the screen always caused you to unintentionally trigger "Notification Center", interrupting your game flow.

Apple fixed the problem with the iOS 7 upgrade. When you are playing a game and you accidentally bring up/down "Control Center" or "Notification Center" just once, only the handle appears now.

When you really want to open it, swipe up/down (Control Center/Notification Center) on its handle.
Close Control Center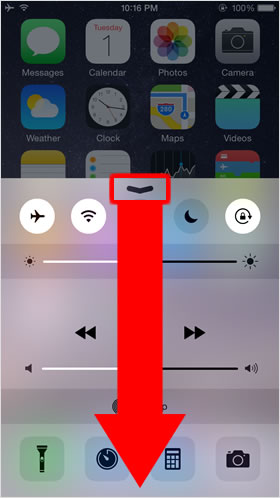 To close Control Center, swipe back down on the handle at the top of it.
Restrict access to Control Center
It is possible to change the setting to prevent Control Center from accidentally coming up in apps including game apps that often uses swipe-up gestures from the bottom edge of the screen.
Change setting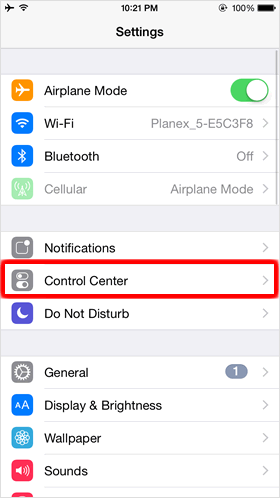 On the Home screen, tap "Settings" > "Control Center".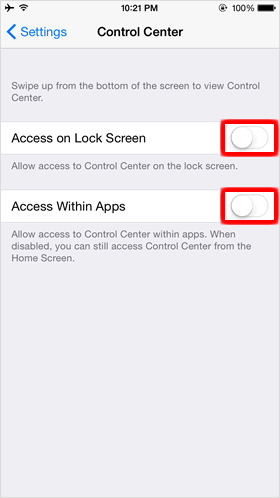 To disable access to Control Center on your iPhone Lock screen, tap on the toggle next to "Access on Lock Screen" to turn it off.

When you disable the "Access Within Apps" option, you cannot access Control Center within apps, but you can still access it on the Home screen and the Lock screen. With this feature off, you can swipe away in apps such as game apps without worrying about Control Center accidentally popping up.
Features