How to mark all unread email as "Read" at once
The iOS Mail app has a feature that enables one to quickly mark all of the messages as "Read." The feature is useful especially when the inbox is filled with unread messages including unwanted newsletters or email subscriptions.
【Edit】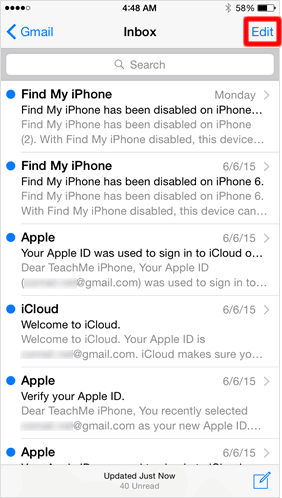 Go to [Inbox] and tap [Edit] button on the upper right of the screen.
【Mark All】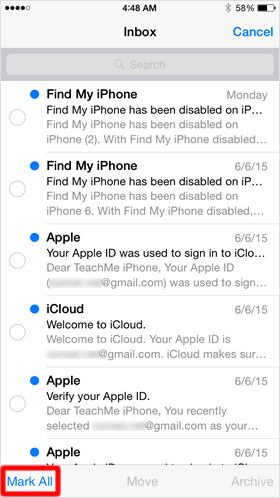 Then Tap [Mark All].
【Mark as Read】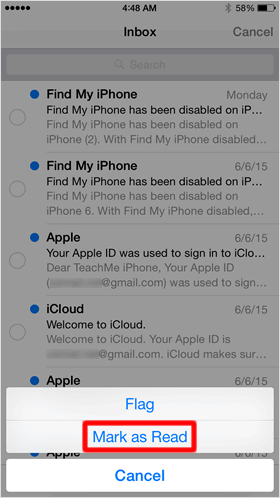 Select [Mark as Read].
Marked as read!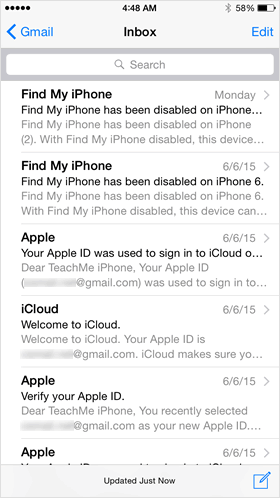 The messages are then marked as read ♪♪
Tips and Tricks